Pavers are one of the most reliable and versatile patio surface material you can use. Paver patios define your outdoor space with its varied design and colors, while making it safer with its textured finish. Pavers can be installed directly or on a mortar base to prevent it from sinking in the long run. Over the years, we've made countless patios using paver as a surface material and in this blog, we'll show you our top 3 paver patios.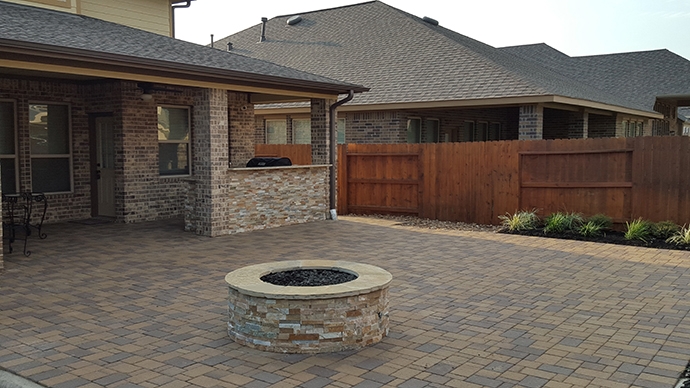 Cohesive yet varied, this paver patio provides a level outdoor surface that can handle foot traffic effortlessly. The different paver pattern and colors add an interesting touch to the landscape. Despite being paved, this patio will have no trouble with excess rainwater as pavers are naturally semi-permeable, allowing water to make its way to the ground instead of pooling on the patio surface. If you're worried about the humidity and trapped heat, choose pavers with a high solar reflectance index (SRI). This means the pavers will be able to absorb heat more efficiently and keep your paved area less stuffy than it normally would be.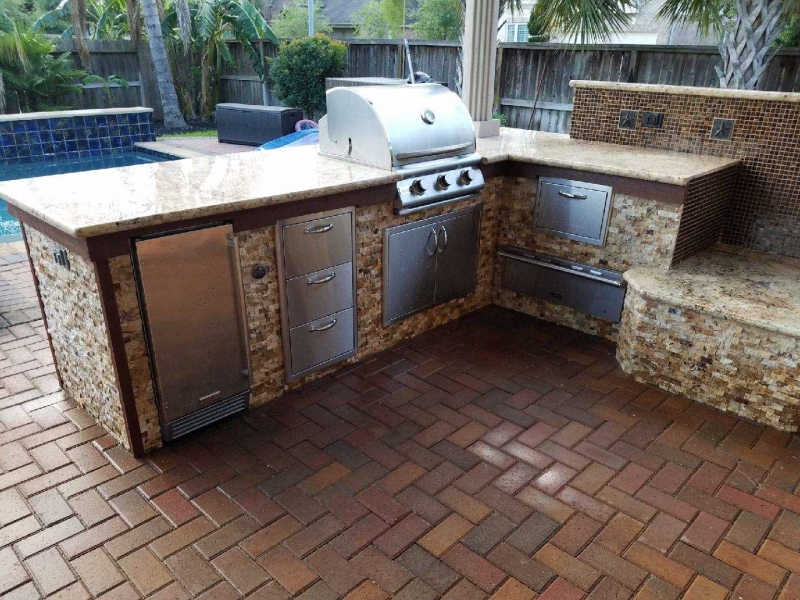 Pavers also differ when it comes to texture. If you're putting it in a high traffic area such as your outdoor kitchen, pavers give you enough friction to avoid slipping accidents, especially when everyone is busy preparing, cooking or grilling. Its permeability also gives it an advantage if you're using it to cover the perimeter of your pool.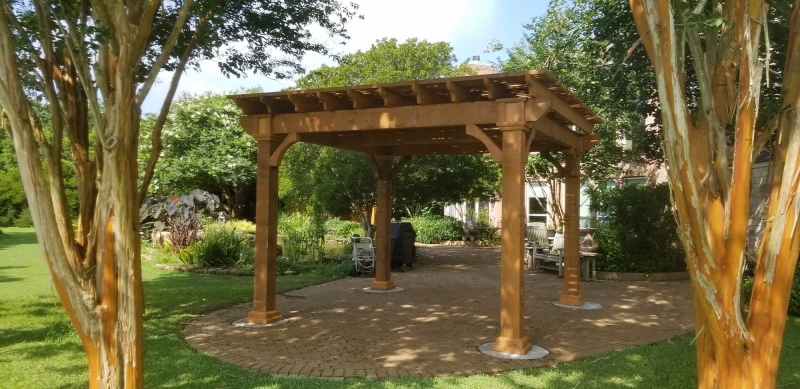 An earthy alternative, pavers can also be laid in a circular or semi-circular pattern. While this installation is in a shady area, pavers also do well enough in a bright spot, with a high solar reflectance index. Surrounded by the lush green lawn, the earthy pavers provide a nice contrast.
To see more of our complete pergola projects, browse our paver gallery.