What's better than just showing you our past work in wonderful homes? See how Katy home owners have mixed different outdoor extensions for a better outdoor living experience. Browse through our most recent projects this year and see how having an extension of your outdoor living area can be an investment!
Exhibit no. 1: Outdoor kitchen and patio cover detached
This home has now a wonderful addition of an outdoor kitchen and patio cover near the pool that makes it great for the family to have a pool party whenever the occasion arises. From a grill to a sink to comfortable pool chairs, everybody's now ready to have fun and invite everybody over for an outdoor pool party. Now isn't that the best summer gathering ever?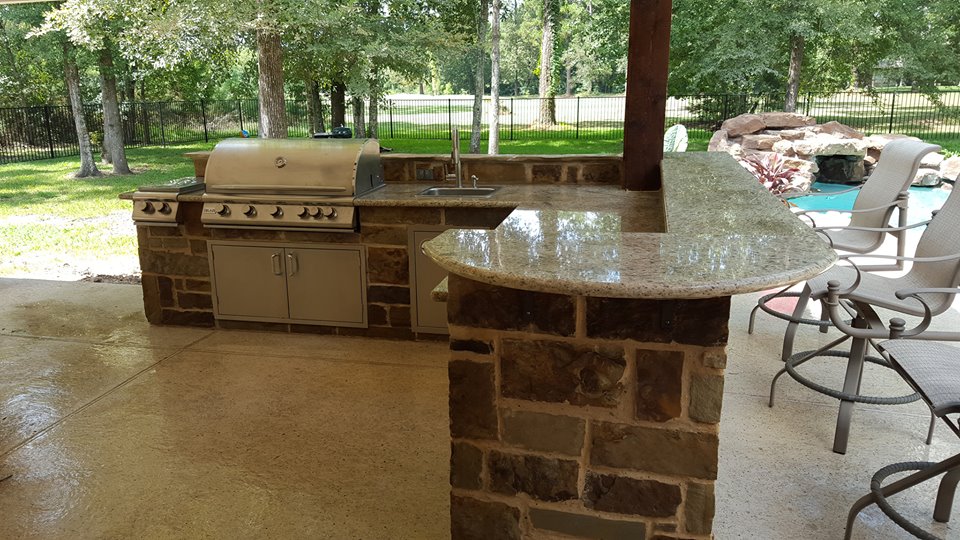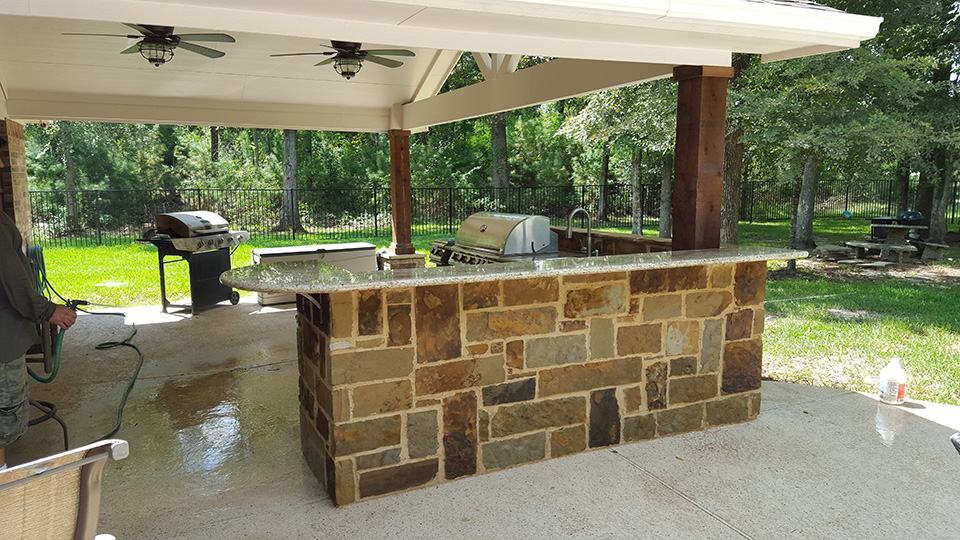 Exhibit no. 2: Outdoor kitchen and patio cover attached
Perfect for completing that patio, adding a patio cover to keep the rain away and an outdoor kitchen for Sunday barbecue, this family is all set for Sunday dinners under the stars! Moving outside to grill and cook some smoky barbecue, there's also a small dining set where family or friends can sit down and enjoy catching up while the food cooks without having to run back and forth just to check if it's cooked yet.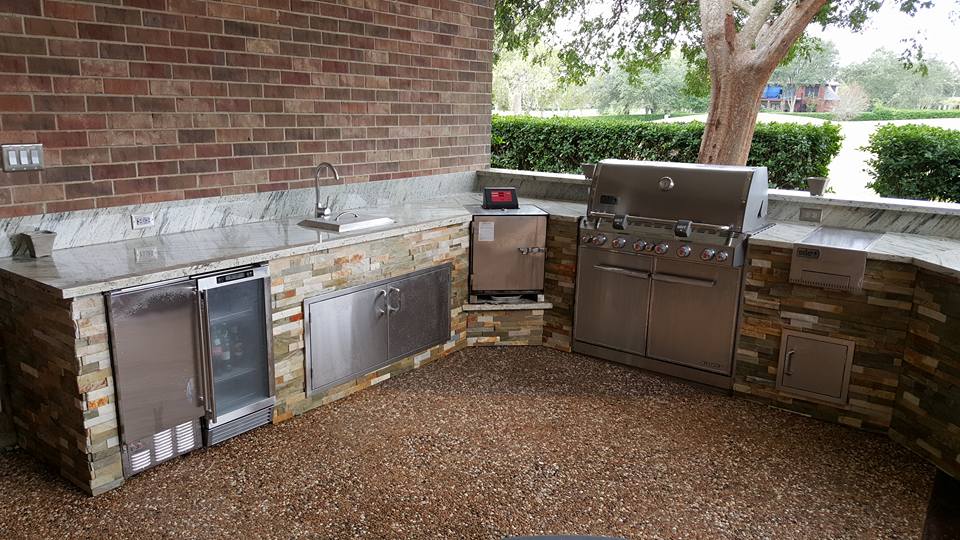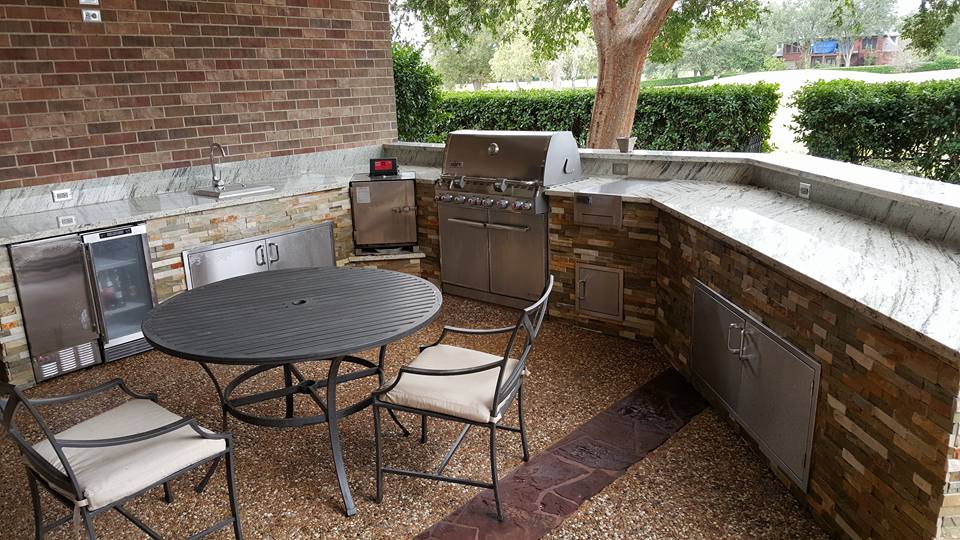 Exhibit no 3: Outdoor living area with a firepit
From colored patio surfaces to comfortable well-placed chairs, this home opted to have a fireplace to combat those chilly nights with a logistically placed fireplace that is sure to spread the warmth to the entire patio.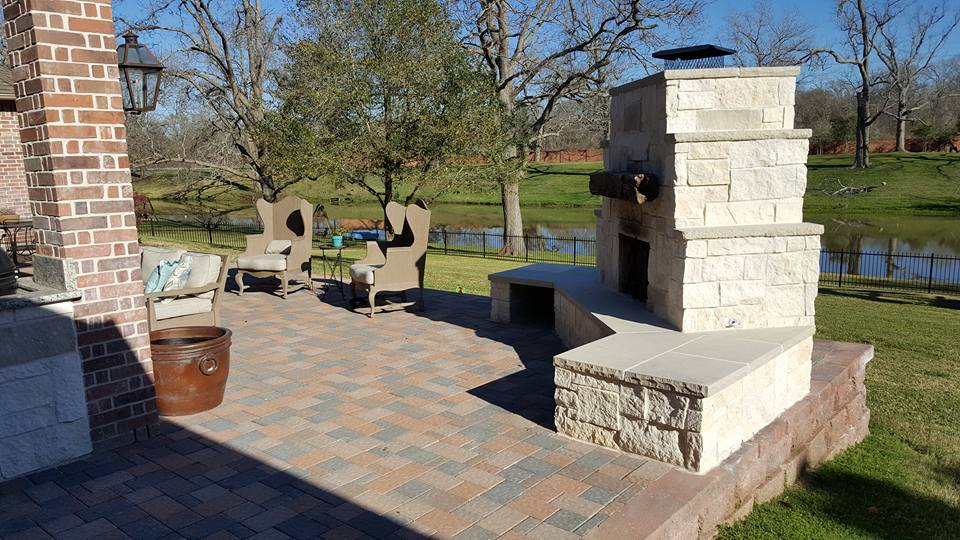 The best part of 2016 is still to come and we're already on a roll on our outdoor projects. Whatever combination of outdoor projects you have for your home, we're sure we can make it happen. So what are you waiting for? Call us today and let us know which combination you'd like for your very own Katy home!