Wondering if flagstone is the right patio surface material to choose and install for your outdoor living space? Here are idea pegs and inspiration for you to explore.
The Patio Surface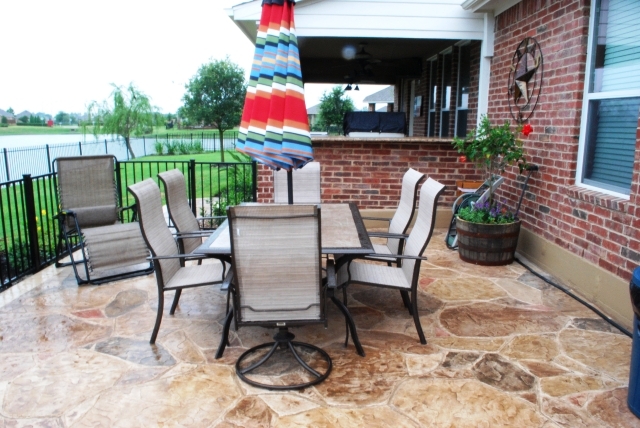 Flagstone lends a smooth, and sturdy patio surface. Save costs by scouring your local quarry sites for flagstone or the nearest local rock yard. Depending on where you're installing this patio surface, you will have the option to purchase either a thick or thin flagstone. If you already have a base upon which you will be adding the flagstone, you can opt for the thin one. However, if you're setting the flagstone directly on the soil, then you'd go for the heavy set flagstone.
The Pathway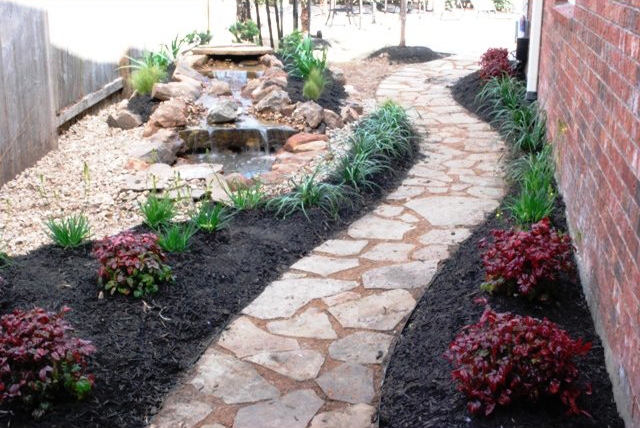 For using flagstone for a pathway, the same rule when it comes to choosing a thickness applies. Pick the thicker flagstone when installing it directly on the soil to ensure its longevity and durability. Another way to ensure the quality of your flagstone pieces, ask your local rock yard whether you can personally pick the pieces for your pathway.
The Outdoor Kitchen Floor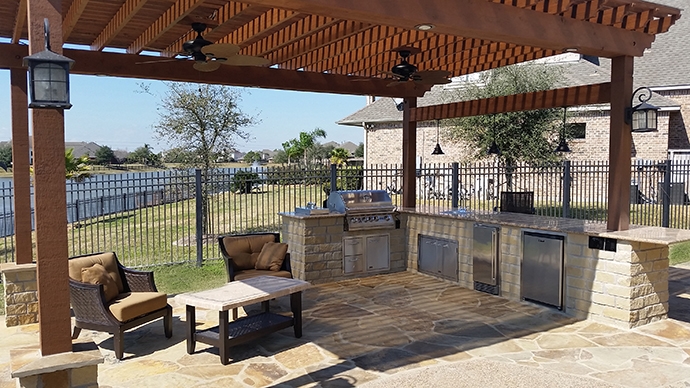 Installing a flagstone patio is definitely a cheaper option when you consider its longevity. A flagstone installed correctly upon a concrete bed and finishing its joints or edges properly can age gracefully with the least wear and tear among other patio surface materials. Sealing it against water and other harsh weather elements will ensure your patio surface will need low maintenance over the years. While you may be tempted to do it yourself, installing a flagstone patio needs expertise which cannot simply be gleaned off the internet.
For other flagstone ideas and estimate on how much it can cost for your outdoors, contact us today for a free no-obligation, consultation. You can also schedule an onsite inspection to get a better look at the scope of the project and a more accurate ballpark for your flagstone patio project.