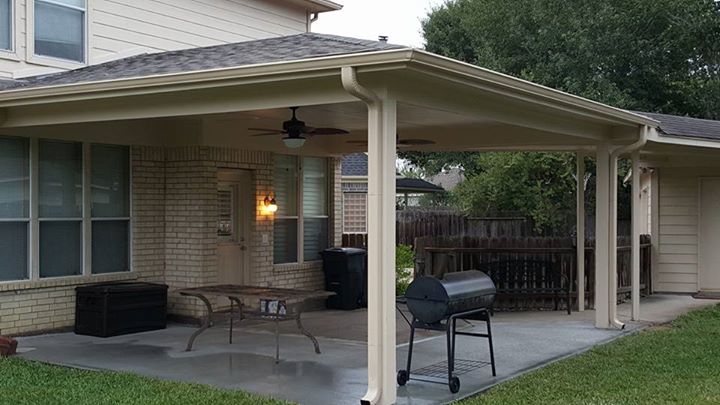 A patio cover is usually done as an extension of your existing roof structure, making your outdoor space seamlessly connected to the rest of your home.
Still not convinced why you should install a patio cover? Let us list the benefits and return on this home improvement project.
Having a patio cover also helps you enjoy your patio and outdoors more often, even when it's raining. Enjoy a good cup while being lulled by the pitter patter of rain on your patio.
Having a patio-covered outdoor room increases your real estate value. Now, that's one more room in your home listing which did not have to entail a hefty price.
Reap entertainment benefits by having friends and family lounge comfortably in your fresh air room instead of trying to fit them all in your living room. You can also install anything from audio-visual system to an outdoor kitchen.
Harness a more eco-friendly home by installing skylights or even a solar panel on your patio cover. Having a patio cover does not mean the sunlight won't naturally flow in. A simple skylight will easily lessen your need for ambient lights. It also gives you an opportunity to go stargazing right in the comforts of your own patio.
Cut your energy costs through the shade provided by your patio cover. As your home's walls are protected from direct sunlight, your HVAC system will appreciate all the extra help it can get, giving not only you but also your HVAC system a lighter load in maintaining your home's temperature.
These are just a few of the benefits you reap with a patio cover installed. If you want to learn more about installing patio covers, give us a call and let our experts give you more detailed information. You can even get a free in-home estimate, no strings attached!