Need ideas on what to do about your empty deck or patio? Here are 4 outdoor room ideas you can tinker with. Reclaim your outdoors again with these ideas!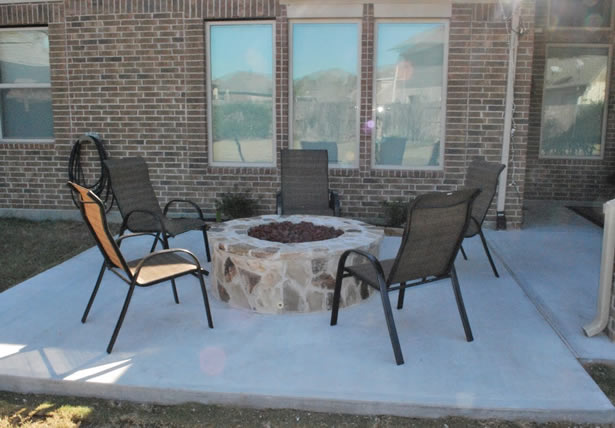 Who doesn't love cozying up near a fire pit and being with loved ones? From a lifeless yard, this outdoor space was transformed into a bonding space where new memories of laughter, stories and shared happiness. A fire pit is a natural magnet which draws people in for a chat and stay for the cozy company. Get more out of your yard and experience being underneath the stars with a fire pit installed in the midst of your deck or yard.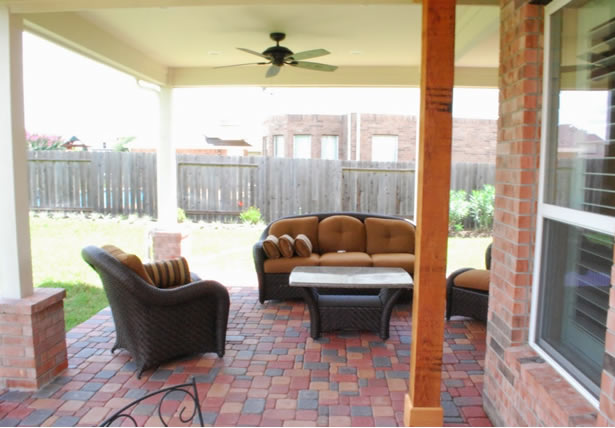 A bit closer to the home, outdoor living rooms provide a more relaxed but still fresh take on the patio. Being placed in the backyard gives the family more privacy and a great conversation spot where the family can catch up on each other's life without passersby intruding the quiet family time.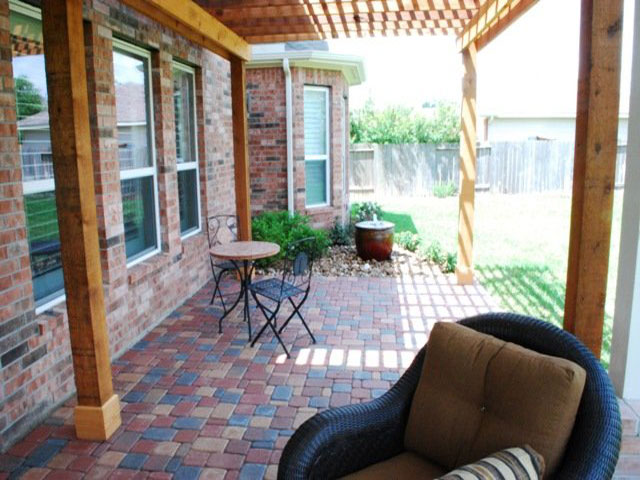 As a perfect calming accompaniment to the outdoor living room, a minimalist water feature is installed and properly positioned near the window. This way the modern water fountain can be enjoyed whether one is outdoors or indoors.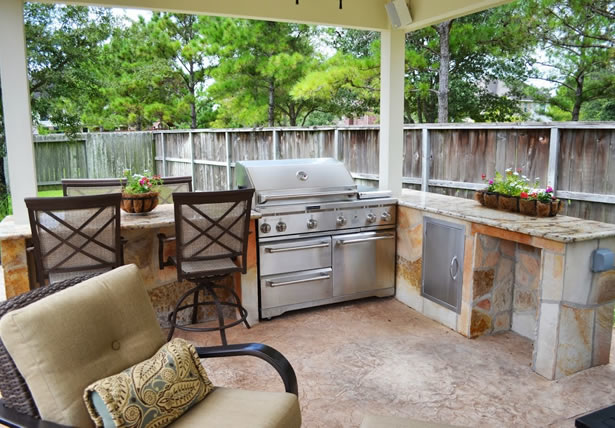 For a family that loves to eat out together, this outdoor kitchen serves as the best outdoor space installation. With a corresponding countertop beside a custom-fitted grill, everything can be prepared outdoors without the unnecessary back-and-forth to the indoor kitchen. Whether it's a summer afternoon snack or Sunday night BBQs, this outdoor kitchen will fill the air with pungent aromas of good food being cooked and will easily lure and attract family members and friends for a fun gathering.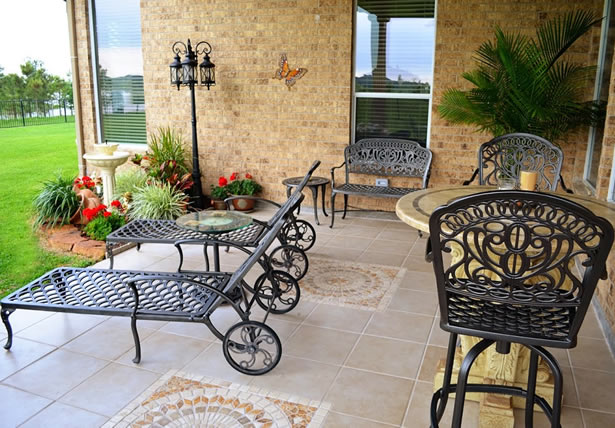 Ornate metal outdoor furniture like the ones pictured above shine best in the neutral palette this patio has. The vintage look of the furniture is balanced by the shades of yellow and verdant plants placed in key positions in and around the patio.
To see more Katy Patio creations, browse our patio and porch gallery. If you'd love to have an outdoor living space similar to these projects, call us today and let's start on your own patio project!