A gazebo is a freestanding structure with a patio cover and paved surface which affords you a 360-degree view of your yard. It can be fitted with seats, privacy trellis and banisters for added charm. In this visual guide, we'll show you 4 different gazebo styles that contribute greatly to a yard's look.
Shed Style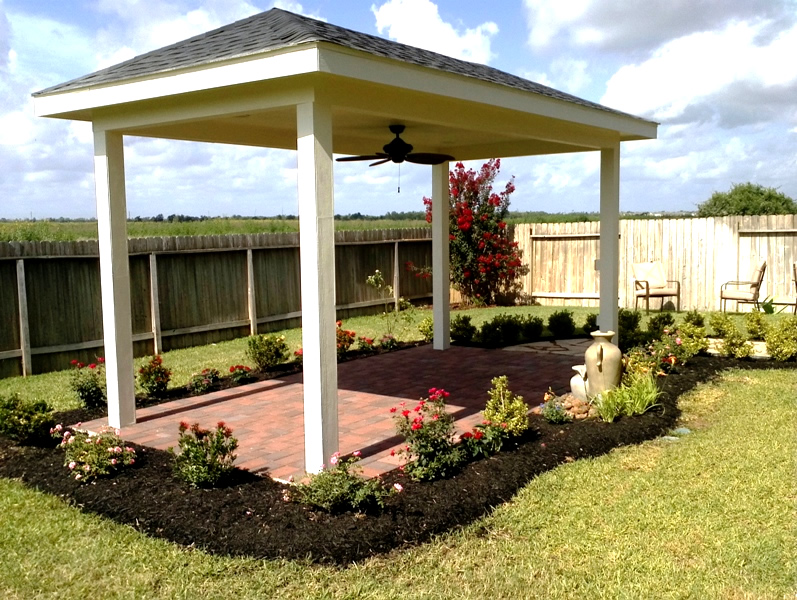 A simple gazebo bordered by flowerbeds, this shed-style gazebo is the perfect outdoor refuge for the rose gardener. Equipped with a ceiling fan to aid in hotter summer days and nearby tea table and chairs, the homeowner is all set to appreciate the beautiful blooms while comfortable seated in the midst of it all.
Pathway Gazebo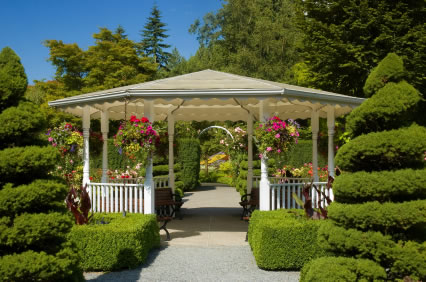 Another favorite gazebo application is by constructing it by the pathway of a garden. It is usually place in the center of the garden with the garden path as the gazebo's center. This serves as a great refuge when gardening. Fitted with chairs, you can have a great afternoon comfortably stay right in the middle of your garden.
Tower-style Gazebo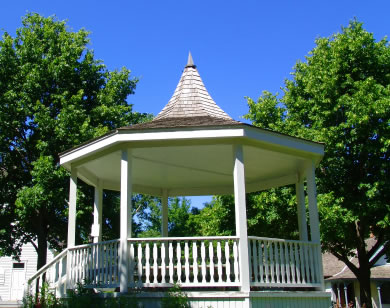 Framed by two towering trees, let your gaze wander over the expanse of your yard with this tower-style gazebo complete with a surrounding picket-like banister. You can choose to have your gazebo elevated for a better vantage point, too!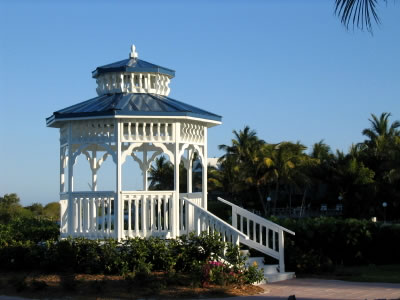 Take the roofing style of your gazebo literally and aesthetically by dressing it up with some arches and art deco-style banisters. Since it's outdoors, it's easy to get away with intricate designs which makes your gazebo stand out more. Aside from being a daintier view deck upon which you can better appreciate the beauty of your garden, it also lends itself as an outdoor date venue. From blooms to blushes, a gazebo gives you an intimate venue right in the middle of your outdoors.