Concrete overlays have been a consistent top choice for Katy homes' patio surface material. This is because the material is highly malleable, durable, impervious and requires minimal maintenance.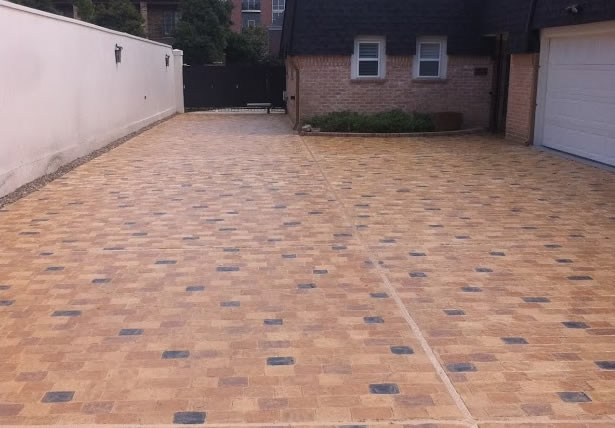 Due to its malleability, a concrete overlay can easily take up the shape or design of any other patio material you want. In this smooth driveway, the homeowner opted for a brick design with hues of black and varying browns. With a concrete driveway, you get a smooth drive and a beautiful, inexpensive patio.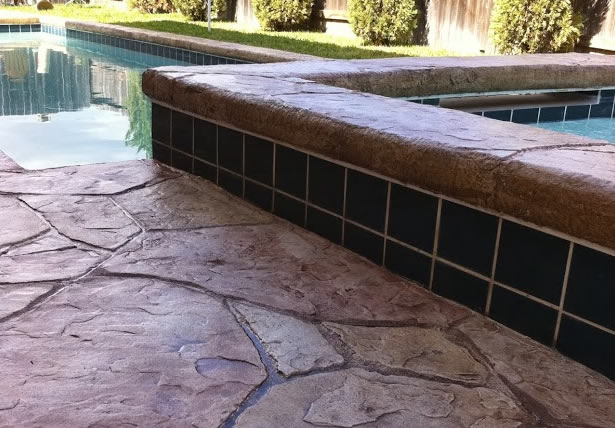 Flagstone, a natural stone material, is the top choice for pool surrounds. However, it's not as budget-friendly as concrete. But with concrete's malleability, it can easily be crafted to mimic a flagstone and even achieve the slightly uneven surface for better foot traction which flagstone cannot give. For a marble effect, simply ask your patio contractor to apply this aesthetic design.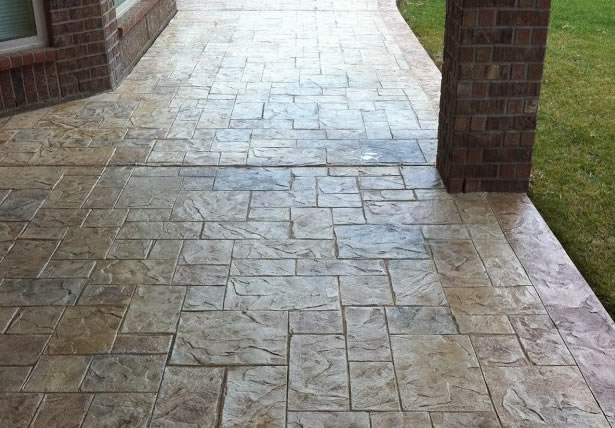 When your home has bricks as its main building material, it usually follows that your patio surface material must also be bricks or pavers to provide a cohesive look to your outdoor aesthetics. However, if your budget is limited, a concrete overlay can do the job but for a lesser cost. Again, with its malleable characteristics, a concrete overlay can easily be carved for a paver pattern and stained for color.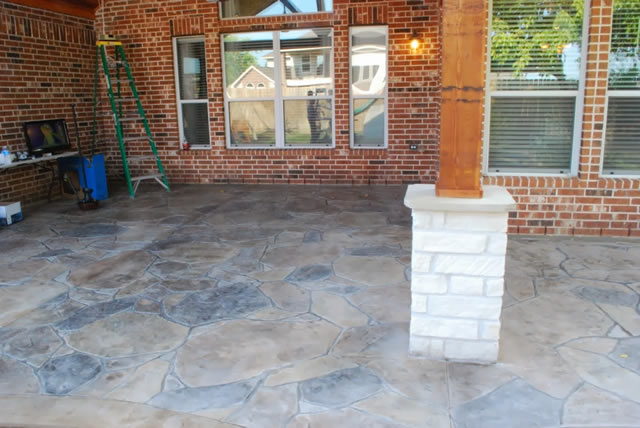 Stained and carved to achieve a faux flagstone surface, this patio enjoys the flagstone look without bearing the cost. Another good thing using concrete overlay is its design flexibility. In the design process, a concrete overlay can also have a high-gloss seal which will make this patio look bright and shiny for a long time.
Concrete overlay is the master of mimicry when it comes to achieving faux look of the other patio surface materials for a fraction of the cost. If you're interested in installing one for your patio, call us today for a free, no-obligation consultation!