Pathways define the flow of foot traffic outside your home. It can be straight and direct or curved and meandering. In this article, we'll give you 5 pathway design ideas for the different types of outdoor areas you may have.
T-Path
Usually done for front yards, this path leads directly to your front door. A T-path is characterized by a smooth pavement with right angles and sharp turns. If you already have a manicured lawn or plant boxes in your front yard, the straight edge T-path will complement the rest of your front yard.
Curvy path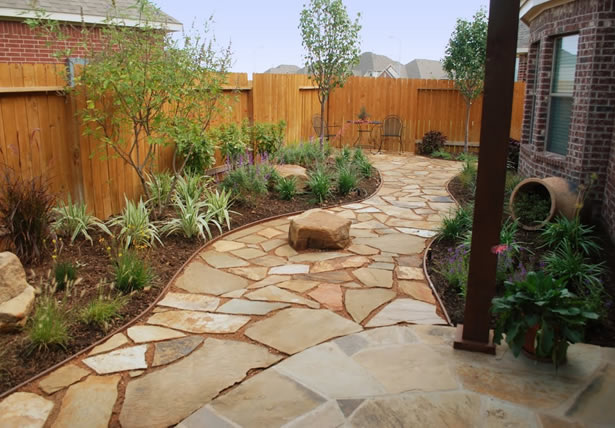 If you have a limited outdoor space, you might find yourself thinking a T-path is the best design. However, a curvy path in this case can create the illusion of a larger outdoor area than there actually is. It also creates more interest and complements the uneven exterior wall of the home. A curved pathway also works best in informal gardens. A curvy path fits right in the middle of a natural planting orientation and directs foot traffic in order to protect your garden.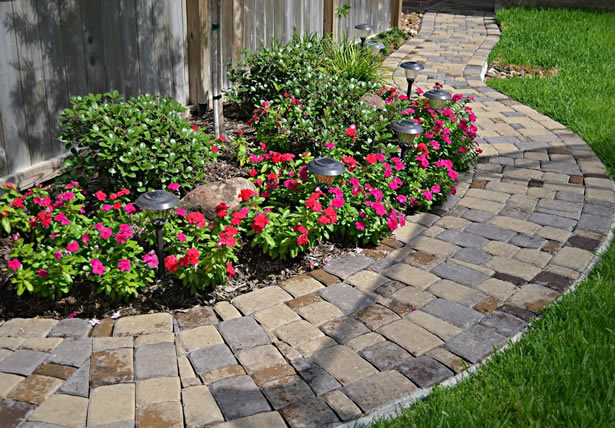 Another style merges the straight and curvy design in one path. This path which can made near the perimeters of your outdoor area can both direct traffic and lead people into exploring the other spots in your yard. In this case, one is literally given a chance to stop by and appreciate your flowers.
You can also make a curved pathway serve as a plot container preventing the plants from encroaching the other parts of your lawn or backyard.
Designing pathways can lead you to uncover and explore different areas of your yard. To know more about path styles and designs, call us today for a free, no-obligation consultation.