When thinking of a location for your fire pit, two things should be considered: safety and convenience. With those aspects in mind, here are 3 of the most frequent locations where we installed fire pits for our clients.
In the middle of the patio
Fire pits are natural crowd drawers in outdoor settings. That is why the center of any patio or outdoor setting remains to be the top spot to install a fire pit. The fire pit breaks the monotony of the area while spreading warmth evenly throughout the area. This placement will work best if it has enough ledge space to serve as a table. It is also highly recommended to place seating furniture near or around the fire pit for added comfort and convenience.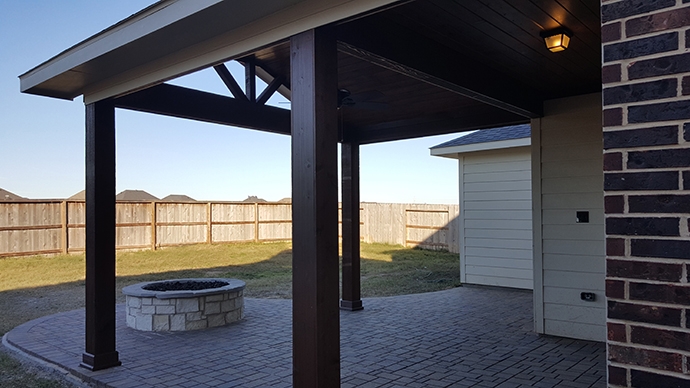 If placing a fire pit in the middle of a small outdoor space will result in cramped spaces, you can try putting it in a corner. By having its nook, it frees up space under the covered patio which can then be used for seats. This will also give people room to choose where they can sit at a comfortable distance from the fire. Placing your fire pit near your outdoor living room, pool, or outdoor kitchen also works well.
On top of the outdoor table
One good benefit of installing a fire pit is that it can be retrofitted to fit the location. For example, one of our most memorable and unique projects was installing a firepit on a table. You can try this fire pit placement if you lack the space for both fire pit and social areas. Done right, your fire pit can also serve as a grill!
These are just some key areas where you can place a fire pit. To know more about fire pits, talk to us today and get a free quote and consultation, too!