Not all patio covers are built alike nor are their ceiling styles all the same. In this article, we will show you how you can raise your curb appeal with the right ceiling style for your patio cover.
Light Ceiling Tone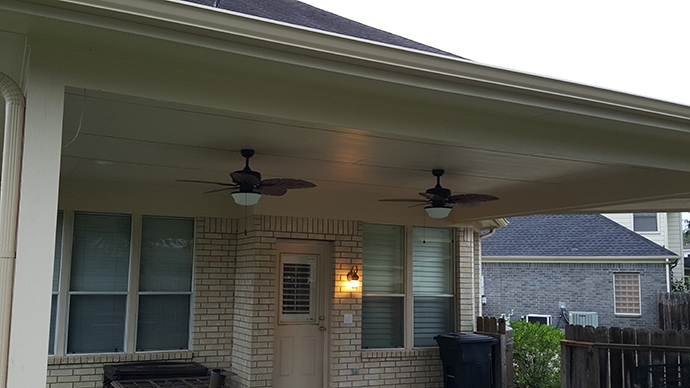 Keeping it light and airy, a white coat on your ceiling lends a brighter atmosphere to your covered patio and in this instance, easily complements the light brick façade of the home.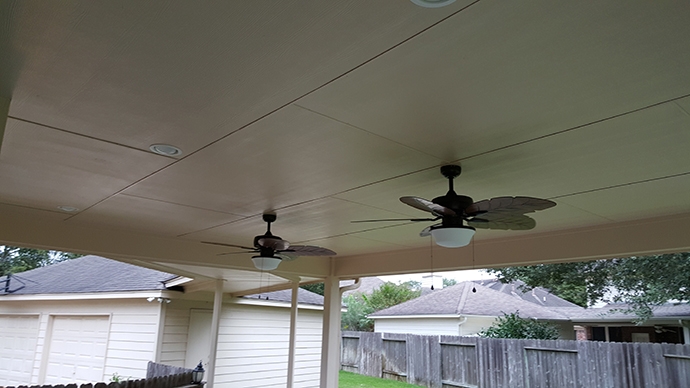 Ceiling fans strategically placed on the ceiling also promotes better air circulation, keeping the space cool and cozy even during hot afternoons.
Natural Brown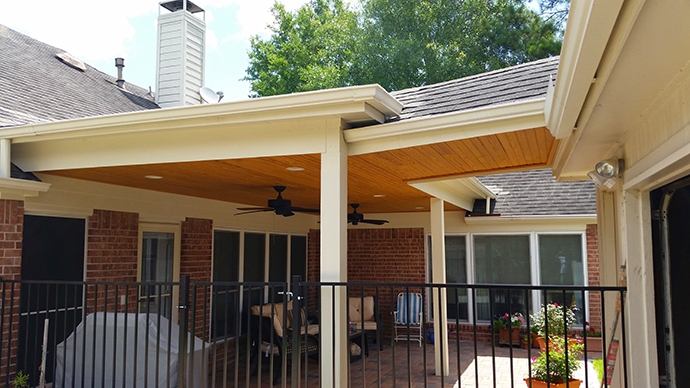 Wood with its flexible texture and beauty, easily fits into any home's patio cover. In this instance, it stands on its own while still blending seamlessly with this patio.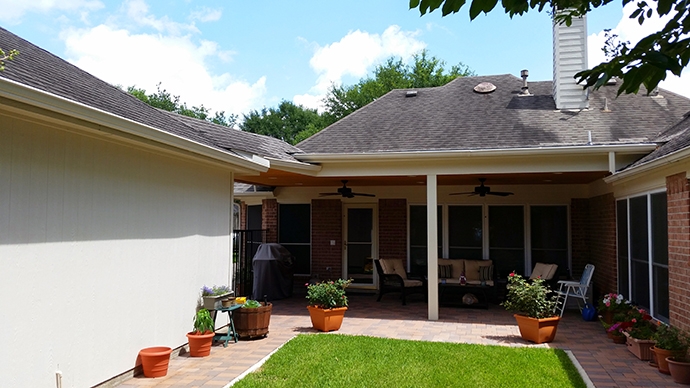 From afar, it takes on a deeper shade, complementing the brick exterior.
Rustic Red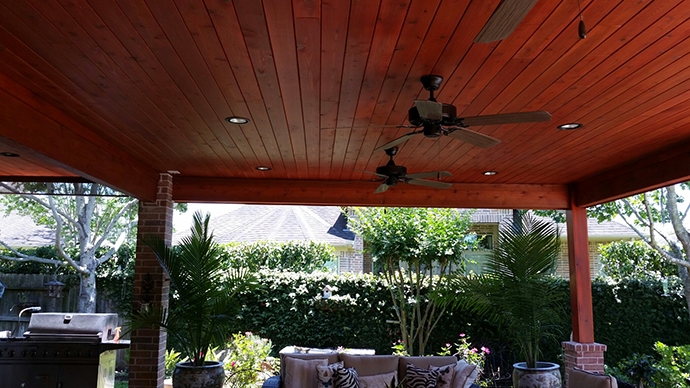 Ceilings can easily be and are often overlooked. But in this patio, the ceiling attracts the eye instantly with its rustic red shade. While it might be a warm shade for the eyes, the ceiling fans ensures the space gives off a cool, safe refuge away from a warm afternoon.
Deep Brown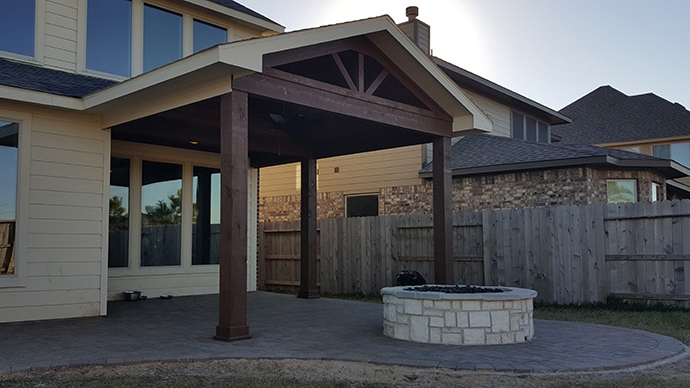 Providing a good contrast against a cream background, this timber patio cover brings a quiet strength to the beam structure of this straight and simple patio cover.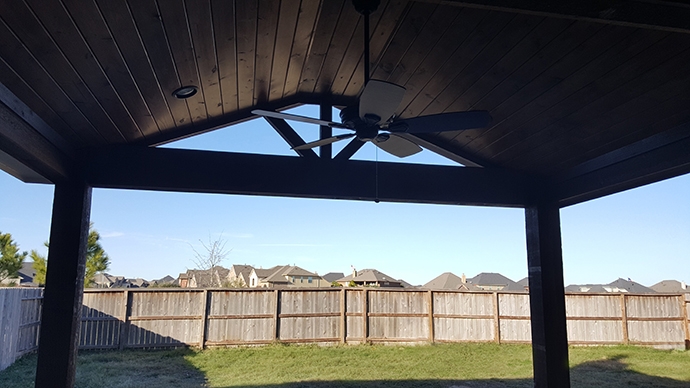 A drop ceiling fan and recessed lights make the most out of this A-frame roofing. A classic roofing shape for a patio cover, its shape can easily be connected to an existing roofline, making the patio cover addition a seamless one.
Still can't decide which ceiling style fits for your patio cover? Call us today and let our roofing experts guide you in planning your patio cover project for free! Schedule a free, non-obligation appointment today!